The Latin American Coalition is an immigrant rights organization that promotes justice and equity by offering social services to an underserved Latino population in Charlotte, NC. Since 1990 La Coalición has been connecting people with resources, teaching new community members how to navigate the system, supporting families in crisis, and celebrating Latin American Cultural richness through festivals, music, and art.
Become a supporter and amplify their message wearing one of their official merchandise.
You can also make financial donations directly by visiting the Latin American Coalition website.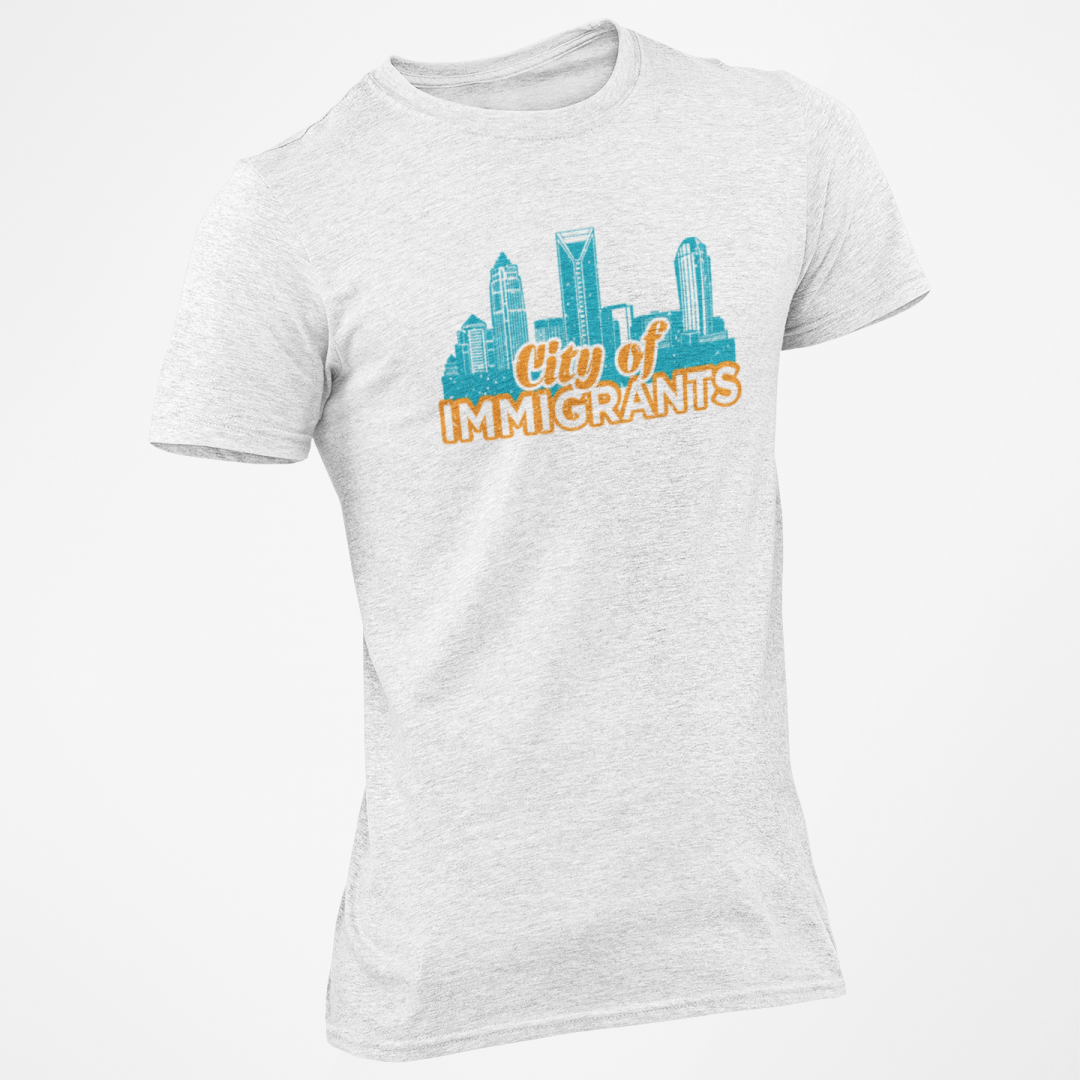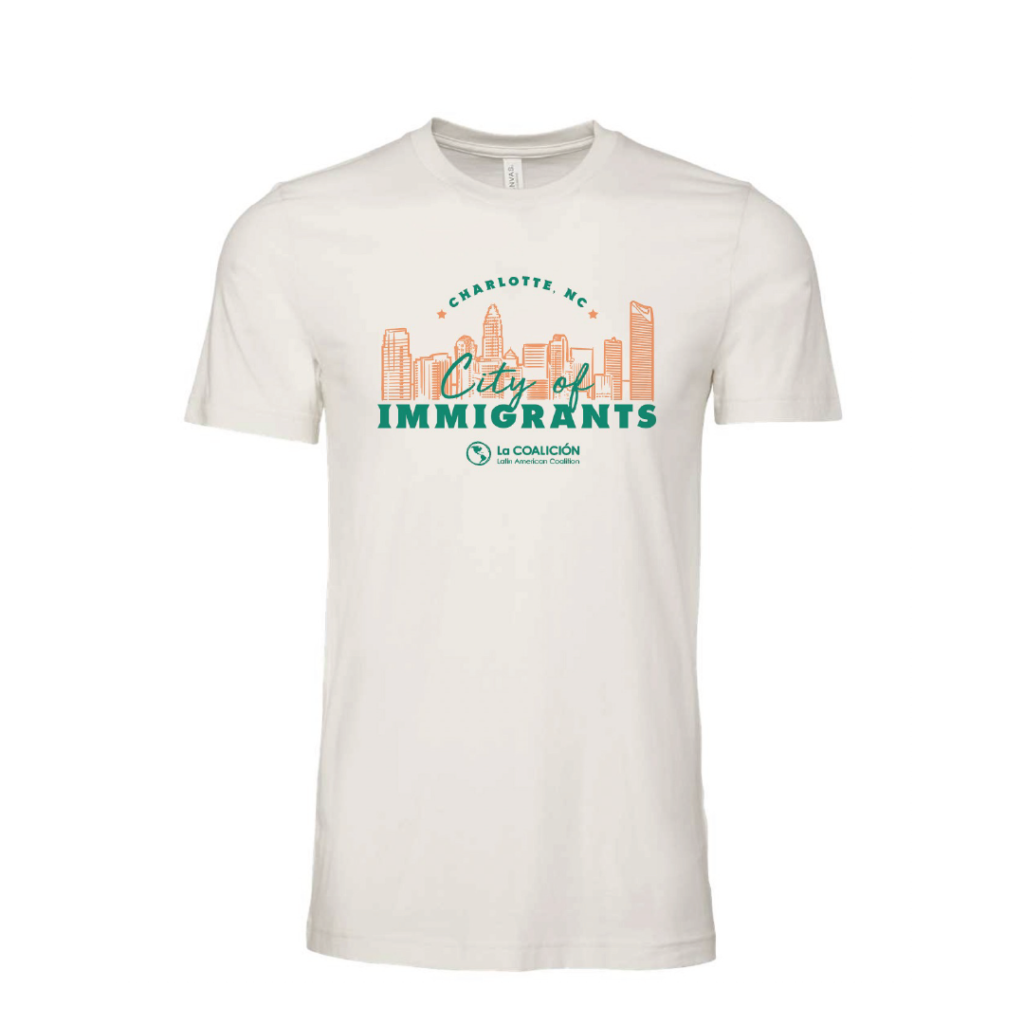 La Coalición
Anniversary Shirt
Music, Food, Art & Culture